Happy Friday Friends & Family and more importantly
Happy Birthday to my brother Ty!!!
My brother turns 22 today and we are going to celebrate by going out to lunch at the restaurant of his choice. As of last night he wasn't sure where he wanted to go eat, he said to ask him on the way and he'll tell us what he feels like having…..ok….but, if you know my brother this is so Ty! haha
So today is Friday, this week went by so fast and for me almost everyday I had a meeting or something that was scheduled so-hey, here's to another week!
I haven't done a Friday Favorites in a while and I thought it would be fun to share my favorite shows that Bryce and I like to watch together. Bryce and I usually watch a shows together after I put the girls to sleep and while Jer is taking a shower and getting his stuff ready for the morning. This is what Bryce like to call our "special-time"!
(These are in no particular order)
1. Heartland
This is a great family drama, and it's not reality TV!!?! The show takes place in Canada and is about a family that lives on a horse ranch and shows them going through real family "drama" and getting through it!
Bryce loves it and I catch Maddie stopping to watch it too, usually when the horses are on.
It airs on the Up Network, for me it's channel 188 (Dish Network) or you can catch past seasons on Netflix or Amazon Prime!
2. Dr. Dee, Alaska Vet
Bryce L-O-V-Es this show! This is about an Alaskan vet who does it all and she is funny too!!! It highlights her taking care of animals at her clinic, goes out on calls with her and when she fly's her plane to remote villages to put on clinics with her non-profit organization.
Awesome show, check your local listing.
3. Chrisley Knows Best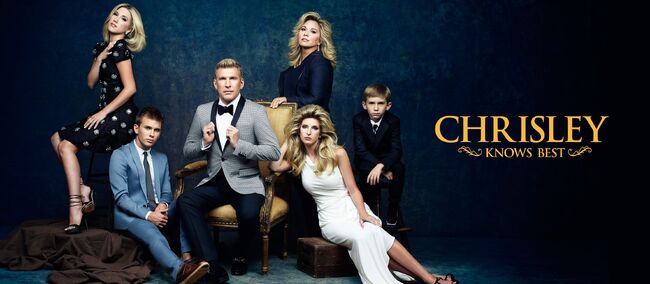 Chrisley Knows Best is another favorite of Bryce and I's!

This is your typical reality TV show about a family that goes through drama of trying to raise good kids but, has quick wit and a lot of funny. I catch Bryce laughing so hard about certain situations they get themselves into etc.

The show airs on the USA Network.
4. NCIS LA

Out of all the shows Bryce and I have been watching together, NCIS LA has been the longest by far!!! Is it appropriate for Bryce to watch, is it for his age group…well, my argument would be that it isn't that in-appropriate being is that there is far worse on your local news station and on most of your popular reality tv shows.

Bryce and I LOVE this show so, boop!

NCIS LA, if you haven't seen it already is about a set of Naval Criminal Investigative Service agents that take down "bad-guys" and also their relationships together etc,

Great show! It airs on the CBS network and the new season should be starting in a little over a week!!!

Those are Bryce and I's top shows we watch religiously together, that's how we usually spend the end of our days.

Let me know if you have a family favorite!

Have a GREAT weekend,