Hi guys and gals…I'm stranded again and this time it's jackets!!!
What three 'jackets' would I bring if I was on a deserted island?
By the way, I love these types of posts because Jer, Ty and I always play this game; "if you had______(blank) what would you do?"
They both play this game ALL the time!
——————————————————————————————–
Alright, let's jump right in…
A vest is a must, I love vests, especially an L.L. Bean Down Vest!
L.L. BEAN TRAIL MODEL DOWN VEST
I have been running L.L. Bean vests for years!!! I also have a Columbia one too, but it is a fleece light weight.
Everyone needs this vest in their life!
This light weight jacket below is new…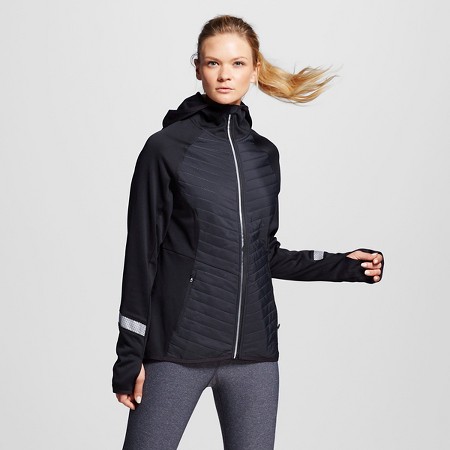 TARGET'S WOMEN'S COLD WEATHER RUN JACKET by C9 CHAMPION
I just picked it up last week from Target and have already worn it like 5 times and
I L-O-V-E it!!!
It is light weight but super warm and you have full range of motion. 🙂
Here's me snapping a pic wearing the jacket last week at the gym!
Last but not least would have to be a jacket from Carhartt.
They don't have my particular jacket anymore but, if I had to pick a new one it would be this one by Carhartt!
Being a farmer, we love our Carhartt outerwear because it works!!!
It keeps you warm when it is really cold outside and it is your job to be outside and feed animals or take care of your property! #weloveourcarhartt
Those are my "stranded" jackets!
If you didn't see yesterday's post, I shared how to take your own family pictures!
Have a GREAT day and talk to ya soon,