Hi Friends, today I want to give you some non-cereal, school morning breakfast ideas! I know for me, getting my kids to eat before they go to school can be a struggle. I want them to go to school, ready to learn and with full bellies because they have at least 3-4 hours before lunch.
Don't get me wrong, my kids love a good sugary cereal but, during the school week I try and keep it non-cereal. Another thing I'm looking for is the convenience factor, on school mornings I'm rushing around till the last minute, so it needs to be something quick too.
So let me just preface this with, Bryce is my middle schooler and non-breakfast eater. Maddie is in 3rd grade and she is the one I worry about if she doesn't eat enough. Naomi is my kindergartener, who's always hungry and always eats! All these items my kid's love and one is something I'm going to begin to incorporate.
School Morning Breakfast Ideas
Fully Cooked Bacon as a Side

I buy this bacon from Sam's Club and it is so convenient and good! My girls like to have it alongside pancakes, waffles, omelets, toast etc. You warm it up in the microwave for a matter of seconds, and you are ready to go!
Premade Mini Pancakes
I'm sure you can make your own pancakes at home and freeze them but, this is so easy! I buy these mini pre-made pancakes at Walmart grocery in the freezer section, the girls will have about 5-6 of them and it takes seconds to warm up.
Eggo Waffles, Cinnamon Toast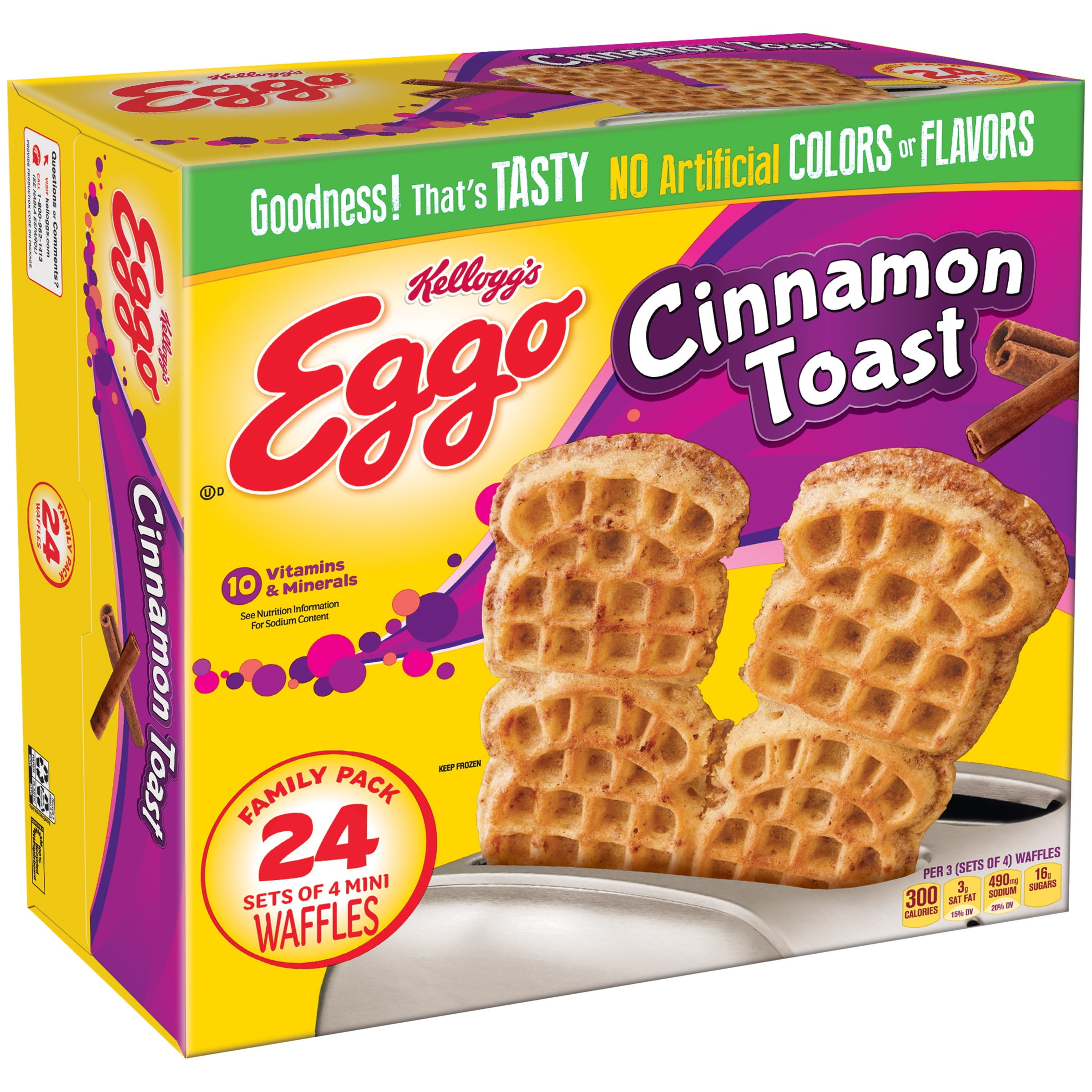 My kids love Eggo Cinnamon Toast waffles because they already have a little sweetness to them and they smell so good! We spread a little butter on top, add a half of banana on the side or 2 pieces of bacon and you are ready for school!
Yogurt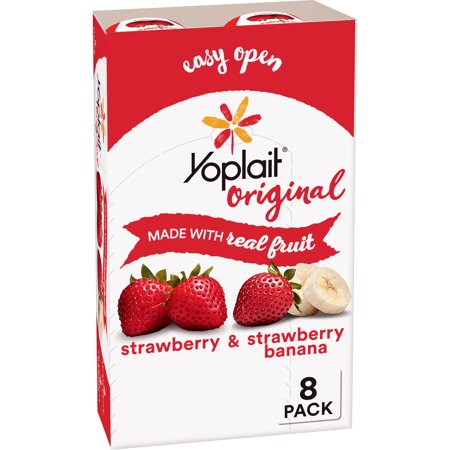 Yogurt is another easy breakfast we do a lot. I will add a piece of buttered toast on the side and you can call it good!
Make ahead freezer sandwiches
Make ahead freezer Breakfast Sandwiches is the perfect way to get a warm breakfast on the table during the week!
Egg Muffins
Egg muffins with Bacon & Hashbrowns are a great make ahead breakfast for kids and parents.
Smoothies
My kids love smoothies, not so much in the winter but in the warmer months, this is the perfect breakfast! You can add yogurt to make it a little more hearty and smoothies are great ways to hide fruits & greens that they might not want to eat on their own, i.e. spinach or blueberries!?! Here's a really easy recipe for a strawberry-banana smoothie.
Since Bryce likes a light breakfast, sometimes he will just have a banana and he's good to go. The girls, on the other hand, need a little more…
Drinks
With all this breakfast, besides the smoothie, my kids usually have white milk, chocolate milk, orange juice or water to accompany their food. Also on occasion, hot cocoa with marshmallows.
If you are in a rut and don't know what else to feed your kids for breakfast or they are getting tired of the same-old-same-old, I hope this gave you some inspiration and ideas to get the school mornings off right!
What are some of your go-to breakfasts on school mornings?